Fluid Player, the free open source HTML5 video player has been updated to V2 with lots of new features!
New Features
MORE AD FORMATS

Added support of mid-roll and post-roll video ads to the existing pre-roll video ad format.

CLICKABLE LOGO

Functionality added to allow URL links on embeddable logos.

TIMELINE SEEKING/SCRUBBING

Allows for better control when searching through a video.

VAST NON-LINEAR (BANNER OVERLAY) SUPPORT

Works like an in-video ad allowing insertion of an image (gif/jpeg/png) during video playback.

KEYBOARD FUNCTION CONTROL

Control Fluid Player via a number of new keyboard shortcuts e.g. space bar control for 'pause video', can be disabled, etc.

CUSTOMIZABLE CONTROL BAR

Control the fade in/out of the player's control panel when the user moves their mouse in and out of focus of the player.

RESTRUCTURED CONFIGURATION

Regrouped parameters to make configuring more user-friendly

NEW DEFAULT SKIN

Primary colour configuration, central play button, progress bar colour differentation, new buffer/pre-loading indicator

IMPROVED DOCUMENTATION

Dedicated project documentation
Main Features
A smooth HTML5 player which utilizes the HTML5 video tag

Plays web-hosted video files

Displays a custom HTML banner when the video is on pause

Multi-device and browser support

Integrates seamlessly with any ad networks video formats

Configurable Skip & Call to Action buttons

Display a Call To Action ad text message in the bottom left corner of the video screen

Display an ad text message in the top right corner of the video screen

Multiple resolutions: 480p, 720p, 1080p

Supports autoplay

Customizable look and feel

VAST compatible

Community / Github
Fluid Player is sponsored by ExoClick and is fully open-source, why not join our community and start contributing to the Fluid Player experience.
Subscribe to our mailing list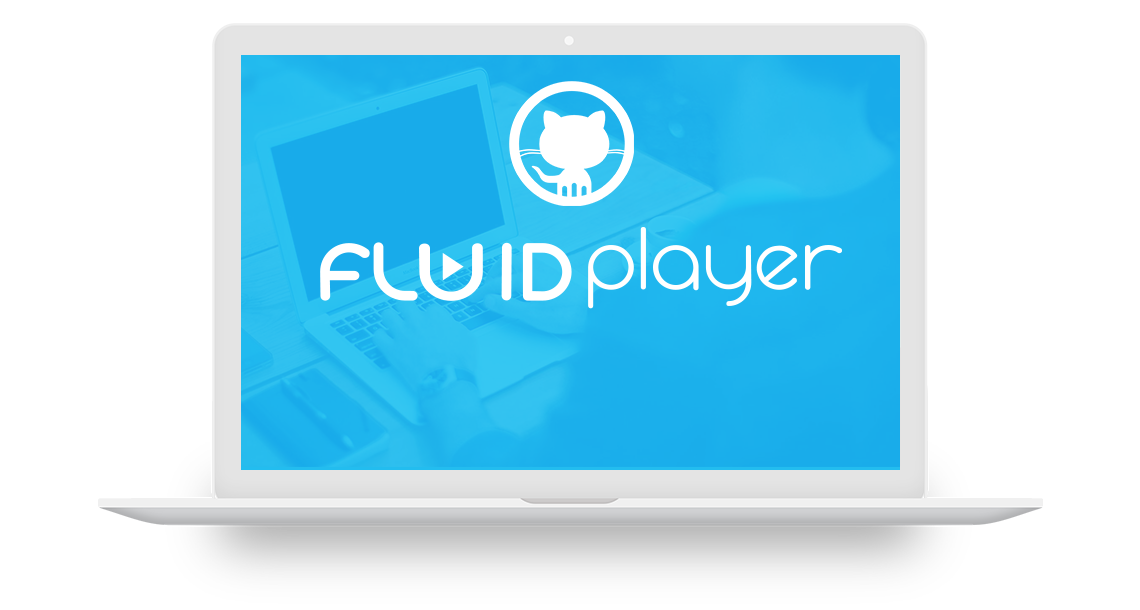 Contact us
If you have a technical issue or question, please submit it on GitHub.
For any other query, please submit it through this contact form.